It is more than fair to say that Singapore felt like a watershed moment for the 2017 Drivers' Championship, with Lewis Hamilton's surprise win under the lights, and between the rain, giving him a massive boost in his bid for a fourth career title.
Despite Mercedes' apparent issues in Singapore, 32.2% of fantasy players stayed loyal to the British cause in predicting a Hamilton win in a weekend where high scores were more rare than usual. Hamilton will hope for more of the same luck this time out and will want to forget his appearance at Sepang last season, which represented the last time he has failed to score points on a race weekend.
Almost criminally, the Red Bull duo of Daniel Ricciardo (2% for the race win) and Max Verstappen (1%), are presently sitting as huge underdogs ahead of what is expected to be a rain-interrupted weekend. I would expect this to change as the race nears so keep an eye on the weather and those practice times if you want the opportunity to gain a good march on your fantasy rivals! Important to remember that this pair finished one-two last year and have every chance of being there or thereabouts this weekend.
Sebastian Vettel was left to regret his eagerness to get into that first corner in the lead last time out, but all is not lost, with Mercedes predicted have plenty of competition again this weekend. Under 19% of fantasy players are currently predicting the German to return to form in Malaysia and, while the pressure is on, the title race is far from over, and I would be hesitant to rule out a positive result for Ferrari.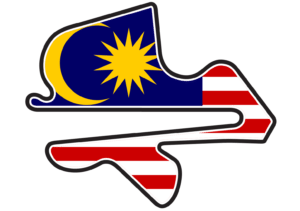 Weather
As mentioned above, rain could be a factor all weekend in Sepang, and those history buffs out there will recall that Malaysia was the last circuit where the race could only go a half distance, back in 2009, meaning half points for those participants. Keep an eye on those forecasts and remember that, when it rains in Malaysia, it does rain.
Safety Cars
Surprisingly, despite some exciting races in Malaysia, safety cars are not as common as some might believe. In fact, while there have been five appearances in the last ten races, three of these came in 2016 alone. However, with rain clouds looming over the circuit, it'd be a brave fantasy participant to predict that the silver Mercedes won't have any track time this weekend!
Fastest Laps & Retirements
Hamilton again dominates the predictions for fastest lap, with over 50% of players currently predicting him to achieve that feat. Despite missing out on a Singapore hat-trick last weekend, Daniel Ricciardo looks a good outside bet this weekend and only 9% currently have him selected. As Jolyon Palmer contemplates life in the wilderness, outside of F1, fantasy players seem to be preparing for life without him too, with only 20.4% presently predicting Palmer will be the first to retire, down from over 30% last time out!