It is back-to-back GP weekends again as Formula 1 heads to Japan with just five races remaining this season. Despite extending his lead by a further six points in Malaysia, Hamilton and Mercedes are left with plenty to chew on after being significantly outpaced by both Max Verstappen's Red Bull and Sebastian Vettel's Ferrari. Few would argue that Hamilton's 34-point buffer isn't enough to see him through, but it would only take one retirement, or another engine penalty, to drag the title battle through one last, dramatic twist.
In Fantasy terms, Vettel was the star last time out with a large 60-point haul, with 48 of these raked up in bonus points as he carved his way from the back of the grid to 4th and a lunge away from a place on the podium. The German's season so far has been immense in fantasy terms and, although he trails Hamilton by 67 points in the virtual world, his value of 24.8 points per million spent outstrips all his major rivals in the "top six".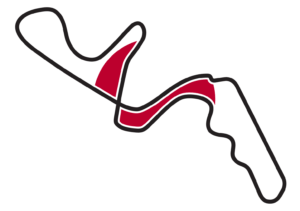 Hamilton is the early placeholder for success in Japan when it comes to pole and race winning predictions, but I expect this to be far closer when it comes to race day. Maybe more than 1.7% will see past the top two and look at the likes of Verstappen for another surprise this weekend. Indeed, it was Verstappen himself that split the Mercedes drivers in Japan last year and give Rosberg a massive boost in his title bid. Red Bull could indeed have another big stay this time out, as will Kimi Raikkonen and Valtteri Bottas, both of which failed to have any impact last weekend for very different reasons!
Further down the grid, Force India continue to impress as they make fourth-place in the Constructors' Championship their own, while Williams would love another double-points finish to help seal 5th ahead of Toro Rosso. In Sepang, the combined groans of 21.1% of fantasy players could almost be heard around the world as Carlos Sainz forlornly retired for zero-points scoring Sunday!
Weather
At the time of writing, rain is likely to make an appearance in Japan this weekend, albeit being restricted to Friday's practice sessions. I'd recommend you keep an eye on any changes before submitting your final predictions, which may or may not bring less favourable drivers into play come Sunday. Sunday in Suzuka is likely to be hot, with temperatures approaching the late 20s, which may affect tyre wear and perhaps challenge this seemingly ever-durable rubbers.
Safety Cars
Since returning to Suzuka in 2008, after a two-year absence, the appearance of the Silver Mercedes has been a relatively regular occurrence, with six separate sessions across the previous eight races. It may be wise to keep the predictions somewhat conservative, unless there is a dramatic change in weather, as none of the last eight races has seen more than two separate safety car sessions.
Fastest Laps & Retirements
Vettel gave 22.2% of fantasy players an added boost in Sepang with the fastest lap, beating Juan Pablo Montoya's previous best in F1's last outing at the circuit. Hamilton is favourite for that glory in Japan although a keen eye needs to be kept on the practice pace to see if this track is more to Mercedes' liking. Retirements are often considered a bit of a lottery but your fantasy predictions never are. Look away Jolyon Palmer, look away…